TechSpot is celebrating its 25th anniversary. TechSpot means tech analysis and advice
you can trust
.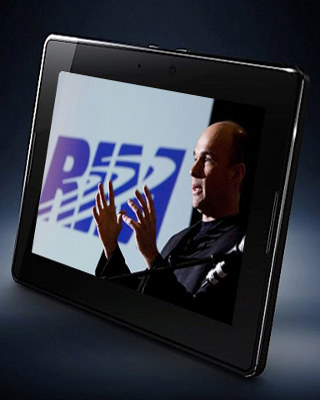 Users of RIM's BlackBerry devices are suing the company for its days-long service outage that spread across much of the world earlier in the month. The catastrophic system-wide failure left millions of BlackBerry users in five different continents without email, instant messaging or browsing capabilities on their devices.
Mike Lazaridis, Research in Motion's founder and co-CEO made a public apology via YouTube following the outage. Shortly after that, the company announced that they would be giving BlackBerry customers free apps in compensation for the outage. Apparently this was not enough to satisfy disgruntled users, and many felt the company was painfully slow to update affected consumers in the first place.
A lawsuit (no. CV11-8872) was filed yesterday in a Federal Court in Santa Ana, California on behalf of all U.S. BlackBerry owners to claim compensation if they had active service contracts at the time of the outages. In Canada, another lawsuit was filed in the Quebec Superior Court on behalf of all affected Canadian owners with active service contracts.
Research in Motion failed to compensate BlackBerry users with refunds for loss of service and must "take full responsibility for these damages," one of the filings claims. U.S. plaintiffs are seeking damages including cash compensation for service fees along with attorney's fees and legal expenses.
The U.S. lawsuit was raised by Eric Mitchell of Sherman Oaks, California, a BlackBerry user with an active service contract on Sprint's mobile network. He argued that while he did not pay RIM directly, he did through his mobile carrier and therefore had an implied contract with the embattled phone manufacturer.
The lawsuit argues that because he was unable to use his device during the outages between October 11 and October 14, he was unable to respond to, or use emails and other communications "in real-time, without delay, reducing and interfering with his productivity and causing him damage and loss of money."
The complaint estimates that RIM earns at least $3.4 million per day in service revenue, which is collected from phone owners through the various network carriers. The size of the potential class of U.S. consumers participating in the lawsuit would include 2.4 million California residents alone.
The Canadian phone manufacturer recently reported a steep drop in quarterly profits and is struggling to sell its 800,000 unit stockpile of PlayBook's despite reducing the price twice.