TechSpot is celebrating its 25th anniversary. TechSpot means tech analysis and advice
you can trust
.
When you buy through our links, we may earn a commission.
Learn more
.
With the sheer number of motherboards on offer and the distinct Intel and AMD platforms, we have dedicated sections to each major platform and best motherboard picks as follows:
Building a new PC is all about choices and trade-offs. Picking between AMD and Intel is usually the first choice you have to make, but it certainly isn't the most complicated. Instead, that honor goes to the motherboard; selecting one among the the dozens of brands is just the beginning. Typically, each board maker offers at least half a dozen different models based on a single chipset.
Of the hundreds of motherboards compatible with your choice of processor (Amazon returns 700+ results for '1150 motherboard'), which board will you choose? Not sure? Well, that's okay, we've done a lot of the homework for you, and we aim to save you some time, money, and regret by sharing with you what we believe is the very best out there.
Best Overall Intel B660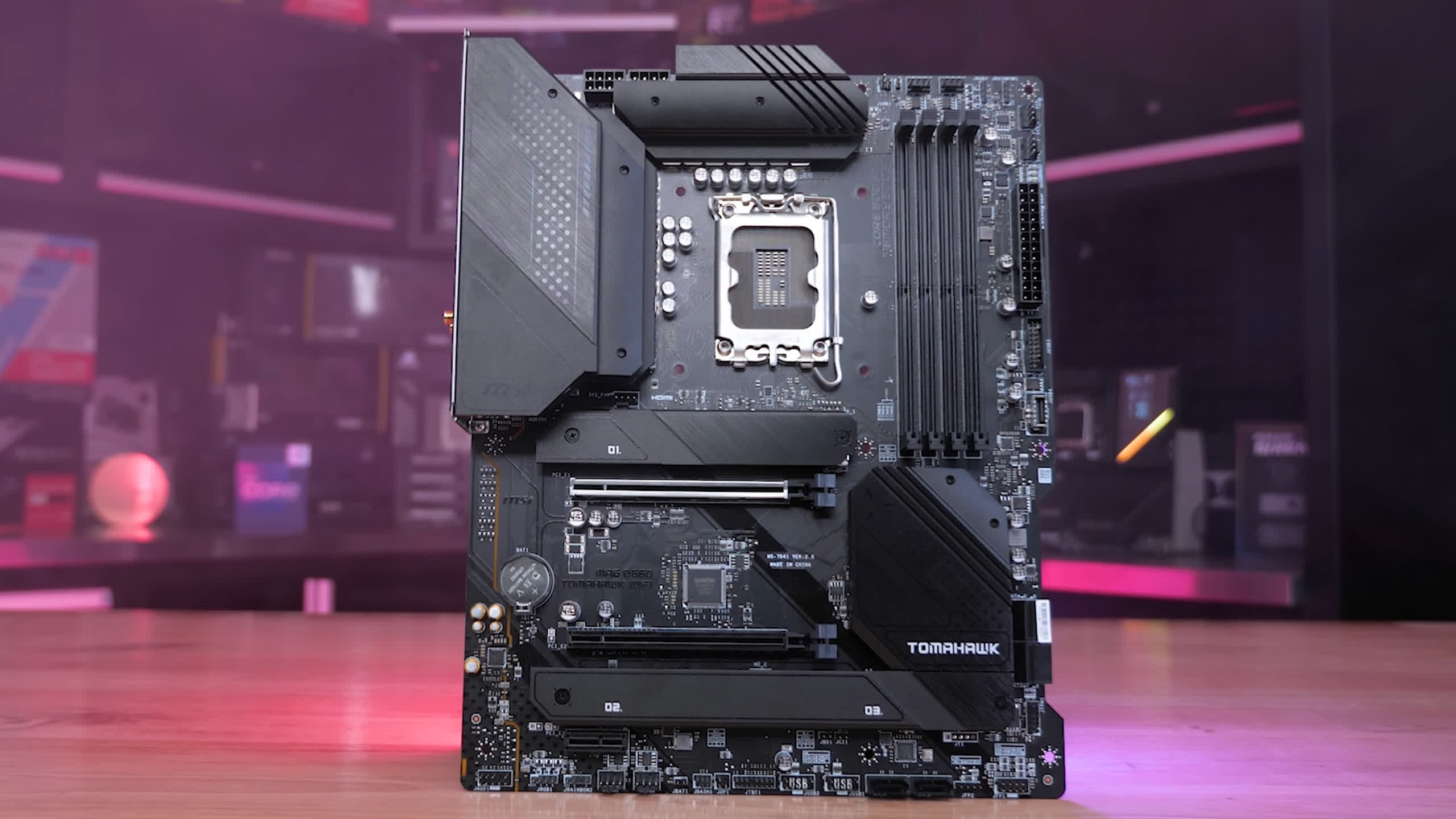 If for any reason you decide you want to spend way too much on an Intel B660 motherboard, MSI, Gigabyte and Asus are all willing to accomodate you. Full disclaimer though, we highly recommend that as pricing approaches $200, you consider abandoning the B660 platform in favour of Z690, as quality boards such as the MSI Pro Z690-A start at $190.
For $190, you can get the MSI B660 Tomahawk WiFi, and while I would normally opt for the Z690 board, if you don't care about CPU overclocking, it's possible to argue that the B660 is the better value option.
For starters, you get Wi-Fi 6 and wireless networking of any form isn't offered on the Z690 board. The B660 board also packs better USB support with five gen-2 ports on the I/O panel, whereas the Z690 model only offers two. The B660 board also gets a higher quality audio codec, though the difference will likely be minimal.
The MSI B660 Tomahawk Wi-Fi is a better overall board with full M.2 heatsink coverage and a pre-installed I/O shield. Again, if you don't care about CPU overclocking -- you're not going to buy a K-SKU part -- then the B660 board is the better deal.
High-end alternatives to the MSI B660 Tomahawk Wi-Fi include the Gigabyte B660 Aorus Master, which I can't find anywhere, and then there's the Asus ROG Strix B660-F Gaming Wi-Fi which is also MIA in the U.S., but available in other regions for $50 more than the Tomahawk. Frankly, it's just not worth that premium, so the MSI B660 Tomahawk Wi-Fi is the best high-end B660 motherboard.
Best All-Round AMD X570 Motherboard
There are considerably more options for those of you spending around $300. None of them can be considered bad choices, which should be no surprise given this is a rather high price to pay for a motherboard supporting a mainstream socket. With that said, you should know the MSI X570 Tomahawk has VRM performance that can surpass many of these at a lower price point, just make sure it's got the features you want, since it's still a mainstream level offering.
The winner in the $300 category is the Asrock X570 Taichi. The board did quite well in our VRM thermal testing and for $300 it packs loads of features including Wi-Fi 6, three M.2 slots with full coverage heatsink, eight SATA ports, high quality audio, Intel Gigabit LAN, plenty of USB 3 ports, BIOS Flashback, and much more. It's also a great looking board with some nice lighting effects, if you're into that sort of thing.
Two worthwhile runner ups can be either the Gigabyte X570 Aorus Ultra or Asus ROG Strix X570-F Gaming.
Previous generation boards could also be considered for the savings. If you don't need PCIe 4.0, you might want to check out the X470 Taichi. It's a very good board that can be had for less, making it great value.
Best Intel Z490 Motherboard
With a little more budget, you can get some really nice boards for up around $200. From day one, a stand out which we featured in our early 10th-gen coverage is the MSI MAG Z490 Tomahawk, it's a great quality motherboard priced at $190. In our testing, the Z490 Tomahawk peaked at just 74 degrees running a Core i9-10900K clocked at 5.1 GHz using 1.35v, so you don't need to spend big money to get the most out of Intel's new 10-core processor, despite the fact that it is extremely power hungry when overclocked.
MSI has gone with a dozen powerstages for the vcore VRM on the Tomahawk, using a dozen 55A powerstages for a combined 660A capacity. MSI also includes massive heatsinks which weigh a combined 393 grams. For comparison, the MSI Z490-A Pro comes with 237 grams worth of heatsinks. You also get some nice features such as 2.5 Gbit LAN, USB 3.2 Gen 2x2 for 20 Gbps support and a few extra USB ports when compared to the cheaper boards.
Our alternative pick, the Gigabyte Z490 Vision G might be worth considering over the Tomahawk for two reasons: at $200, it's the only Z490 board in this price range to offer three full length PCIe x16 slots, though only the primary slot is wired for full x16 bandwidth as LGA1200 processors don't support enough PCIe lanes. The secondary slot is wired for x8 bandwidth and when in use will half the bandwidth available to the primary PCIe x16 slot. Then the third slot is wired for x4 bandwidth.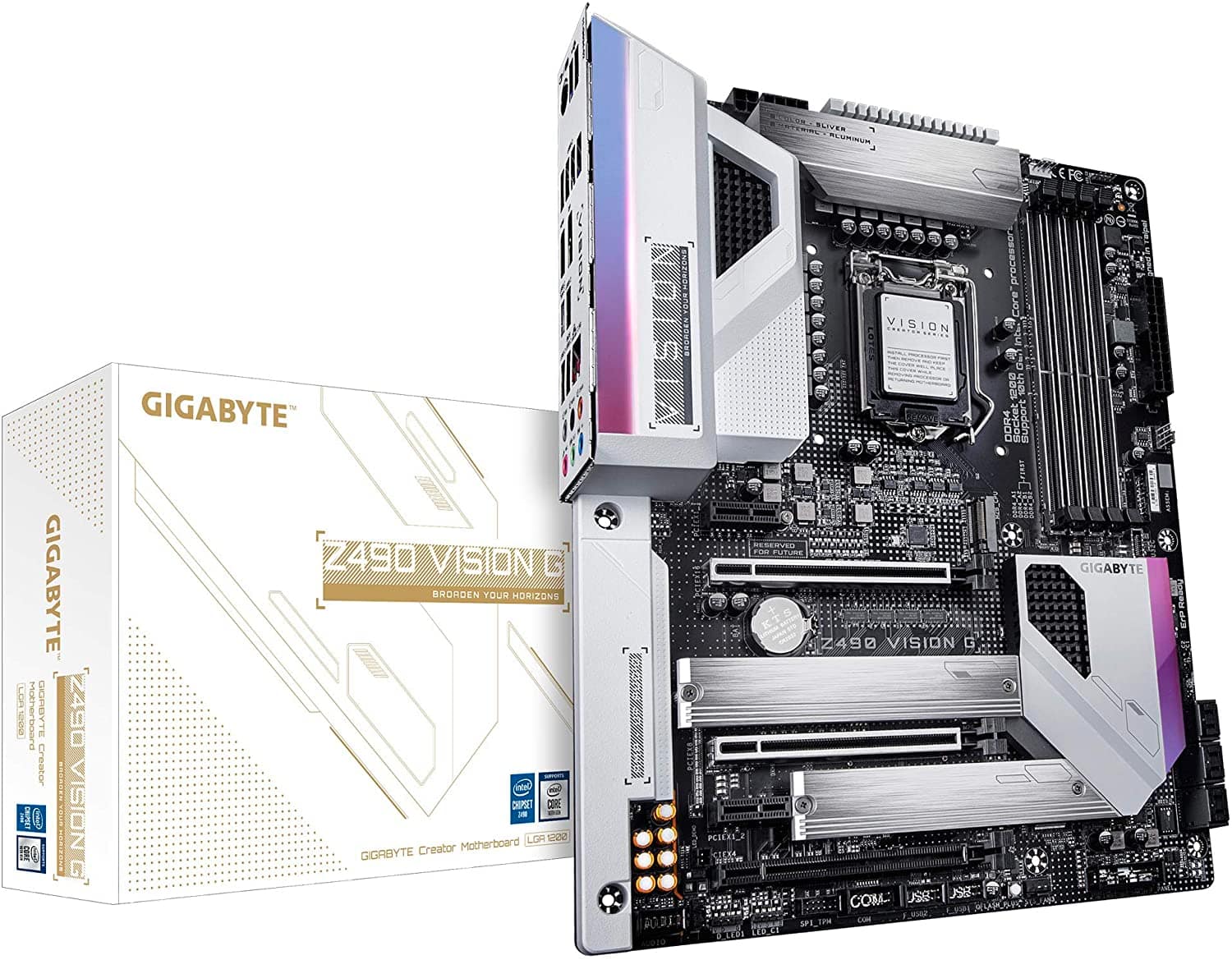 The Vision G also offers two extra USB 3.2 ports on the I/O panel, though it drops Gigabit networking while retaining 2.5 Gbit LAN. In terms of VRM performance the Vision G is roughly on par with the Tomahawk.
Also worthy of mention is the Gigabyte Z490 Aorus Elite. We have tested that board and it's very good, but at the same price as the Tomahawk we tend to prefer the MSI board. The same is true for the Asus TUF Gaming Z490-Plus, overall another good board.
Best All-Round AMD B450 Motherboard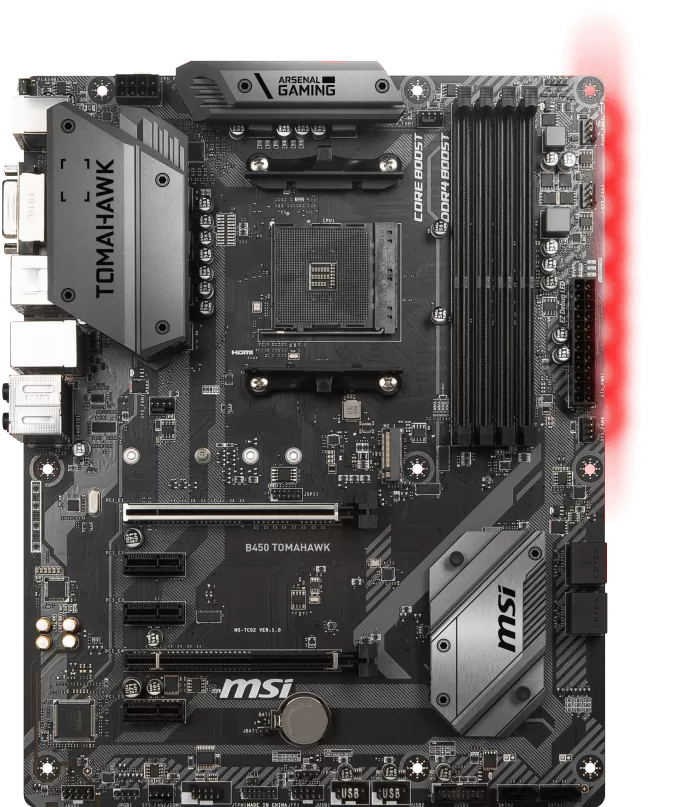 If it's possible to pony up an extra $40 we do recommend skipping over the cheaper entry-level boards. We realize it's a big jump in price, but you do get a significantly higher quality motherboard that will handle any Ryzen CPU you throw at it with ease.
The extra investment opens up multiple options and the best examples include the Asrock B450 Gaming K4, MSI B450 Gaming Plus and MSI B450 Tomahawk. The options from Asus and Gigabyte aren't good enough to consider in our opinion.
The MSI B450 Tomahawk is a serious standout here, packing an impressive feature set at the current $110 asking price. It's also a nice neutral looking board, black and grey themed with a dash of RGB lighting that will suit all occasions. That said if you can afford it, our no compromise option is just $20 more and frankly it's worth every penny.
Still if you're stretching the budget as it is, then the Tomahawk is a reasonable compromise. You essentially get everything you'd typically need on a desktop motherboard with the addition of a quality VRM that operates at very safe temperatures, even with an overclocked Ryzen 7 processor.
MSI hasn't skimped on the VRM components and they haven't skimped on cooling either, providing big heatsinks on both the Vcore and SoC VRM and the heatsinks aren't covered in tacky looking plastic shrouds. Price to performance the MSI B450 Tomahawk is hands down the best value all-rounder available at the moment.